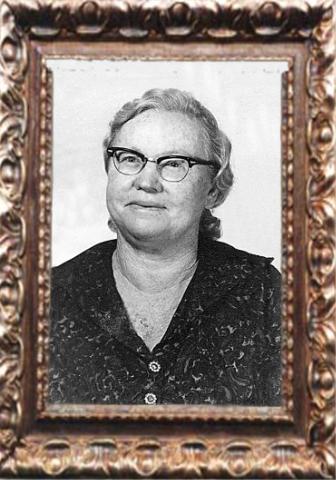 Annia Cordella (Dover) Jones
Annis Cordella (Dover) Jones had eleven children. Delcie Marie Watson being the first born December 20, 1920. In January of 1927 she had a set of twins girls (Jaunetta and Lolavetta) (One lived one day, the other one month) Annis was Born: April 15, 1904 in Gainesville, TX. Died: May 27, 1984 Phoenix,AZ. Her Father was: Charles Edward Dover Mother: Mattie Alice Burris.
Grandma Jones would come to see us as often as she could. She told me that she took in ironing to save enough money to take vacations. She was always a hard worker. Grandma said she couldn't pour out a pan of dish water without running over Fred on the back porch, so guessed she would have to marry him. Fred Richmond and Annis Cordella was Married: January 10, 1926.
This is our Great Great Grandmother. Her name is Jane Elizabeth (Martin) Dover. She is the Mother of our Great Grandfather Charles Edward Dover. Charles Edward Dover is Grandmother Jones Father.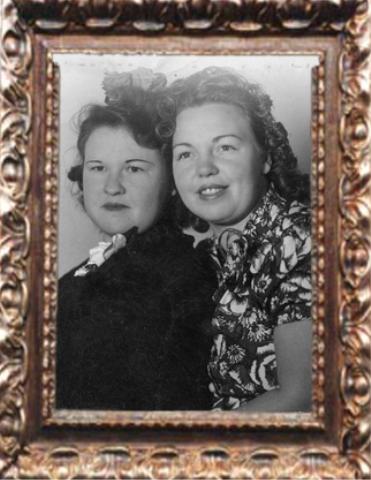 Ruby Geneva Jones and Delcie Marie (Watson) Powell 1946
This is my favorite picture of mom (Delcie) of all. She is so pretty and had the heart of an angle. She always seen to it that us kids had what we needed (maybe not what we wanted) but what we needed. Mother was always sewing for us to. She did her best in raising us kids physical as well as spritual. My mom never once complain to me during her last days even with all the pain she endured. I wanted to say Mom, Please forgive me for all my self-pity, but now I know she already had, by her soft gentle way she help me, to help her. Mom I love you, and I have missed you.
Fred Richmond
Annis Cordell (Dover)
Jones 1970