Some times, when there is a void in our lives, it is replaced with a special gift from God. We thank God for this precious child Tessa Marie Joyner he has seen fit to put into our care. We love her with all our heart, mind, and soul.


Tessa Marie Horgan Born June 12, 1999

Tessa was so happy to be home, from surgery Jan 11, 2002.

Larry and I adopted my great-granddaughter July 2, 2002. Tessa was three years old. Doesn't she look happy and contented in Daddy's arms.


Midi
Song is entitled "Hope" Performed by Margi Harrell
"It's an original copyrighted song"
Used with permission
Please feel free to visit her wonderful site and music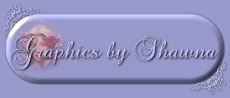 tag: < META HTTP-EQUIV="imagetoolbar" CONTENT="no">